Quality Cat Furniture Makes Your House A Home
Cat furniture. You may think it is ridiculous to buy furniture for a cat, but it does have many benefits. For your pet and … for you!
Let's face it. Cats are wonderful animals, but they can make a mess of your household. They damage and sometimes even ruin bedding, chairs, sofas, carpets, wallpaper … well, we could go on for a while, but let's not occupy your time.
Kittens are worse than mature cats when it comes to messing things up, but even elderly cats still put their nails in your carpet, if they like to.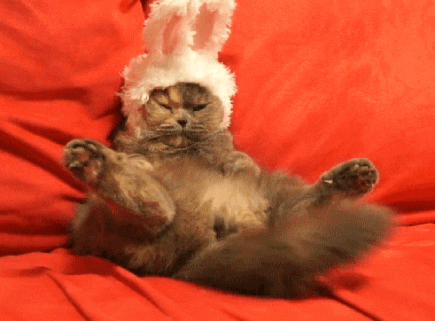 IF YOU GET YOUR CAT ITS OWN FURNITURE, YOURS WILL NOT BE DAMAGED AND RETAIN ITS LOOK.
One of your cat's favorite pieces of cat furniture will be your bed. Cats need a warm bed too. They may choose yours. Cats also like to play with moving little objects. Like your feet or toes, while you are in bed.
If you give your pet its own bed and some furniture for entertainment, you can sleep well again.
It may be a small investment or – if you build your cat furniture yourself – cost you sweat and creativity. But once your pet put its claws into its own supplies, your chairs, carpets or curtains do not have to be repaired or replaced. Cat furniture keeps your home intact.
IN THE END CAT FURNITURE SAVES MONEY.
Felines have other interests than worry about money. They simply love to climb, play games, scratching their nails. Good quality cat furniture supplies these wants. It stimulates activity.
KITTENS WILL LEARN FROM CAT FURNITURE, AND MATURE CATS STAY BRIGHT AND ACTIVE.
So let's not forget one more reason why scratching posts, nest beds or cat condos are important to own:
Cats like them!
That is, if it is really good. Modern day cat furniture is designed with the assistance of animal behaviorists and really appeals to most cats and kittens. OK, cats are obstinate and maybe yours will reject that beautiful condo, but good pet stores will refund your purchase if you are not satisfied.
Pet supplies can be bought in your local pet store. But:
YOUR CAT ACCEPTS FURNITURE BOUGHT FROM AN ONLINE SHOP QUICKER THAN FURNITURE FROM YOUR LOCAL STORE.
Did you know that?
Here's why:
Cat furniture from an online pet store comes to you brand new in the box. In your local store it may have been lying around for some weeks or even months, absorbing smells from birds, dogs, pet food, strange people and so on. Felines have an incredible nose, as we all know, and if your cat does not like one of these smells, it may reject your well chosen piece of furniture.
You can read helpful reviews on cat furniture on https://stuffcatswant.com